It's no secret that the vacation rental market is experiencing an explosion of growth. Currently, the market is worth $100 billion— and is expected to reach $170 billion by the end of 2019. This impressive increase is good news for Aspen vacation rental property owners, but it also means more competition for your rental. If you don't keep up with the experiences and amenities that your guests seek, you won't see the return you're looking for.
Whether you are a seasoned vacation rental owner with years of experience or you're just starting out, the following helpful tips will guide you in turning your vacation rental home in Aspen/Snowmass into a highly profitable source of income.
1. Hire a Decorator
Guests booking a vacation rental home are looking for a resort-like feel. Hire a professional decorator to elevate your interior design so that it's soothing, comfortable, and elegant. Reduce clutter, knickknacks and personal items to help guests feel at home.
Consider the area, too— guests traveling to Aspen are looking for a luxurious, "mountain" feel to their rental home. Think working fireplaces, natural wood and stone accents, plush linens, clean lines, cozy blankets, and sumptuous king-sized beds.
For more tips on how to decorate your vacation rental, read our post, "How to Furnish Your Vacation Rental Home Like A Pro".

2. Update Your Kitchen and Baths
This is key. Travelers to Aspen expect opulence. And any discerning guests will tell you that the most important rooms are the baths and the kitchen. Update your appliances, install granite countertops, and re-tile baths to give them a spa-like feel. A quick way to give your bathrooms a fresh, polished look is to replace the fixtures. Choose gleaming faucets and shower knobs with a clean, classic feel.
Also, consider adding a hot tub. Industry data shows that a hot tub can increase revenue by 15-20%. Position your hot tub to take full advantage of any mountain views you may have.
3. Offer Modern Amenities and a Thoughtfully Stocked Pantry
Lightning-fast Wi-Fi, a full-service cable TV package, and multiple, flat-screen smart TVs are just a few amenities that Aspen travelers are expecting. Provide elegant dishware and glassware, a top-of-the-line coffee maker, and high-quality pots and pans. Stock your pantry with coffee filters, seasonings, extra paper towels, and individually wrapped snacks. Little touches like these go a long way to adding memorable comfort and personalization to your guest's stay.
4. Pay Attention to Reviews
Interact with good reviews. Similar to social media, it's important to engage with the online reviewers of your home. If they leave a positive review, thank them for their stay and let them know you are looking forward to their return.
If your home gets knocked with a negative review, make sure to respond in a courteous, thankful tone and assure them that all of their issues will be addressed. This will build trust with that particular reviewer and any potential guests who will be reading.

5. Consider Allowing Dogs
If you're hesitant, think about this: industry research shows that vacation rentals that allow pets book $6,000 more per year on average than homes that don't allow pets. That's an impressive jump!
If you're worried about damages, add a non-refundable pet deposit to your rates. Most pet owners are expecting this fee when they travel with their pet, and few will mind paying for it if it means they get to travel with their beloved Fifi or Fido.
6. Write a Killer Property Description
Take the time to write a thoughtful property description. It should be about 500 words, with short, easy to read sentences and lots of breaks between paragraphs. It should also be breezy and easy to scan on a mobile device— no one likes to read a solid wall of text. Do some quick research on SEO (search engine optimization) and include phrases that will help your home get noticed by Google.
Don't skimp on your headline either— make sure to add a few punchy adjectives. Would you rather stay at a "Four Bedroom Snowmass Home" or a "Spacious Snowmass Mountain Estate with Direct Ski Access"? Leave out the redundant bed count from your headline— potential guests can add the number of bedrooms to their search criteria.
Highlight the neighborhood, too. Does your rental sit right by the slopes? Is it within walking distance of a favorite local restaurant? Adding a line or two about the location will go a long way to helping your home stand out.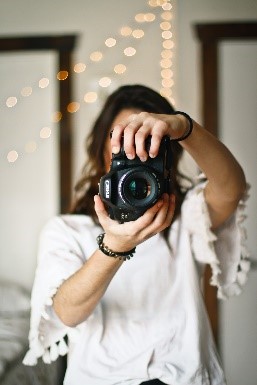 7. Have Professional Photos Taken
Quite possibly the single most important thing you could do to maximize your return. A minimum of 25 gorgeous, well-lit, perfectly framed photos of your home will increase your income significantly. If your photos are dark, blurry, or done at a bad angle, potential guests will click on by.
Make sure to add short captions to your photos, too. If you're really clever, you can even add some sneaky SEO— mentioned above— to your photo descriptions.
8. Analyze Rates Regularly
The nightly rates you charge are not fixed. They vary widely by the time of year and local trends. Review your rates and compare them to other vacation rental homes similar to yours on a monthly basis. Pay attention to your booking calendar, be flexible, and adjust accordingly.
9. Don't Use Your Property During High Season
If you're like most people, you bought a vacation rental home in Aspen because you love it here— and you want to visit! But we encourage you to leave your home wide open to renters from December to March. This is when you will see the highest return and it's important that you don't take up those primetime rental months for personal use.
10. Hire a Pro
Making money on your vacation rental investment is so much easier when you have a professional management company by your side. And Property Management, Inc. (PMI) is one of the fastest-growing franchises in the country.
With PMI Aspen, our dedicated, knowledgeable staff will allow you to maintain the best-managed property on the Aspen vacation rental market. Aspen property management is not only our profession, but it's also our passion. Our number one priority is making sure our owners are satisfied.
Our comprehensive property management program includes:
A multi-faceted marketing plan

A dynamic pricing platform

24-hour emergency assistance

Professional photography of your home

Local offices with top-of-the-line customer service

Professional housekeeping and maintenance
If you own a vacation rental home than you are a business owner— it's as simple as that. Embracing that you need to run your rental property like a profitable company will help you reach the maximum return on your investment.
To get started, call PMI Aspen at 970.343.4014 or email us at info@pmiaspen.com.